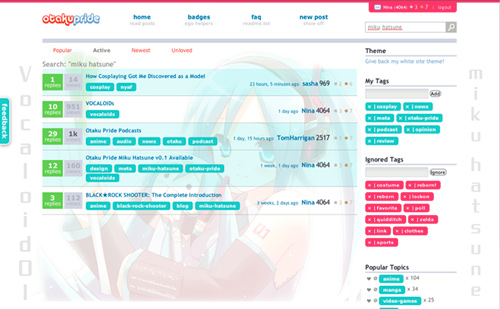 As promised, I have some good news on the newest project that EtherFuture will be handling. If you would prefer a tl;dr version of this post, a summary can be found in the Projects section. For those who want the whole story…
In case this is your first time reading, EtherFuture has been predominately been handling our masthead project known as Dance of Heart. Aside from that, we have also been developing fresh illustrations for our next anime convention appearance. And now, with the unexpected rapid return of comrade, XION, there is a good chance that our unnamed doujinshi project can begin hopefully by the end of next month. With much of the project work not in my court and being in need of site development motivation, I decided to begin another fun, solo project to further EF's outside exposure, as that is mainly my responsibility anyway.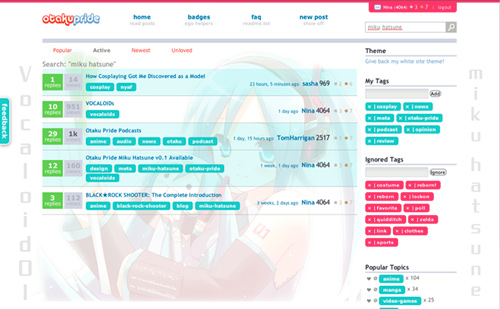 As a member and major supporter of Otaku Pride myself, I have been involved in many firsts. With this, EtherFuture has the honor of being the first custom layout featured on their site. To my great joy, the layout was welcomed with open arms. And of course, I wouldn't design something that I wouldn't use myself.
My latest illustrative design under EtherFuture Designs, BLACK★ROCK SHOOTER: ramune re-edit, will likely be featured in the background of EF's next Dark custom layout. I'm looking forward to that one myself.
So that is the latest on EtherFuture's projects. As we continue to provide quality, beautiful illustrations in both manga and print forms, my hope is that more will take interest in what is brewing among our small creative group. Thanks for reading and stay warm; it's getting cold pretty quick. o>_<o
_ALEX