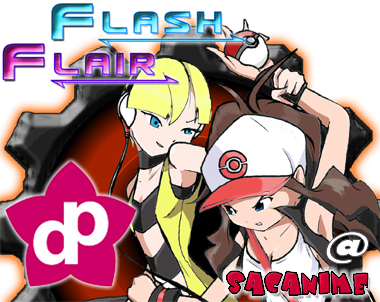 Our friends at DoujinPress will be featuring our unconventional, Pokemon B/W action-yuri doujinshi short, Flash Flair, among other cute and stunning titles, at another exciting West-coast anime con, SacAnime, being held from January 13-15. As this is is a great opportunity to gain further exposure for our work on the other coastline, we're more than happy to share the news of their attendance at one of the largest conventions in Northern California. If you're headed up that way, please be sure to check out and consider supporting their extensive selection of rare doujinshi straight from Japan & Comiket events (and of course the Western artists like us) at the SacAnime Artist Alley!
Speaking of conventions, we've got some fantastic news we're just itching to share. If you don't frequent the site often, you can always keep up with us by following ARI on Twitter and "Like Us" on Facebook.
Stay warm, my friends.