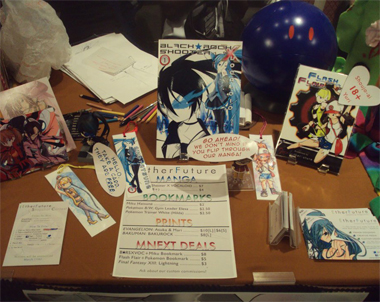 ***Click to view our MNEXT album***
MangaNEXT 2012 concluded three weeks ago, and many artists and groups, like EtherFuture, have already begun preparing for the next one on the list and/or crafting their next work. It is for that reason, among other pesky real life obligations, that this brief convention recap is coming much later that I would have liked. However, that weekend of fun, joy, and collaborative accomplishment remains fresh in my mind.
I would like to share a story about the kindness of one lady that encapsulates our experience & successes at MangaNEXT.