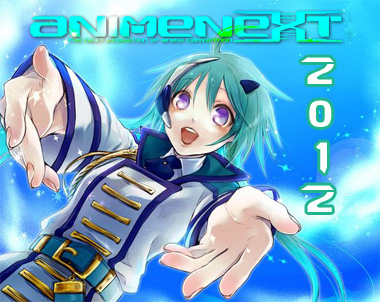 We haven't exactly been hyping up our attendance at our upcoming home convention, AnimeNEXT, have we? Our Artist Alley presence this year was foiled yet again by the overwhelming demand for tables. We were not the only ones among our comrades who felt the sting of defeat…
….However, we are fortunate to know wonderful people.
EtherFuture will be joining together with our long-time Artist Alley friends at Table 73 for this year's ANEXT! And so you know we really are there, we have plenty of sleek promotional material we'll be handing out to wandering attendees. So, if you see a blonde catgirl in a school outfit from Mayo Chiki or a badass asian in a blue kimono from Kara no Kyoukai, you're in the right place.
Our last showing at AnimeNEXT was in 2010, and we've leveled up since then. So we're very privileged to be able to meet and greet you all at our home convention once again. Our combined table will have a smorgasbord of featured items from fashion, to furry cosplay tails, to doujinshi manga. And who knows? EtherFuture might have a little something special in our limited inventory!
Can't wait? We can't wait to see you there, June 6-8th!