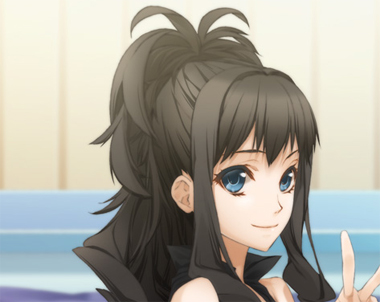 EtherFuture has always been the kind of group looking to take a step forward in our skill sets with each new project. How we go about achieving results is different each time, but it is usually tough, time-consuming, and riddled with uncertainty. This is also how I would describe our internal process of finding the right talent to join us.
After going through our formal Initiation Process (yes we have one), I am pleased to announce our newest addition to EF's creative doujinshi group: NAGI Musou! She is our first fully recruited member who has been given the roles of Co-Writer & Editor for the promotional content we produce and assisting with comic post-production. Having worked together with her outside of EF for over two years, I was made aware of her dedication and committed attitude towards her work. Her EF name means "calm vision" I knew she would be essential in a tight-knit group like ours.
More than just a writing talent, NAGI brings a number of other valuable skills to the table. Prior to joining us, she has been writing, directing, & producing her own original, fantasy-adventure audio drama, Phoenix Wings, which we plan to enhance further. She also has written a number of fan-inspired shorts and probably has as many original story concept ideas as I do just waiting to be molded. We are very happy to have her on board and look forward to learning & sharing her creative energy with all of you!
See more of her:
http://twitter.com/divinexrose
http://www.fictionpress.com/~nagimusou
http://www.fanfiction.net/~nagimusou
http://divinexrose.tumblr.com