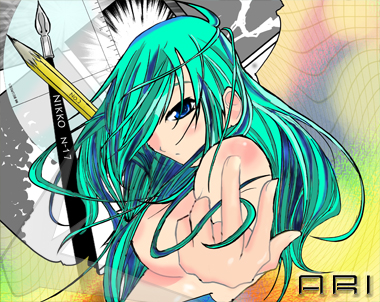 EtherFuture's mascot, ARI | Illus: KOU
Two months have come and gone for everyone, including us here at EtherFuture. I wouldn't be surprised if you took our silence as a negative sign, but the truth is that much has been going on behind the scenes. Reorganizing how we collaborate & produce work. Refining our vision and goals in the long and short-term. Playing catch-up on necessities that have been put off since we began about 2 1/2 years ago.
Trust me. We've been busy. Not just for ourselves, but for you as well.