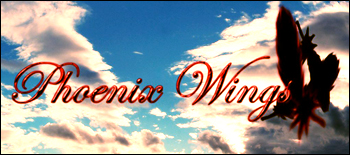 Phoenix Wings Trilogy
Original Audio Drama series [Adventure/Fantasy]
There are four legendary artifacts that are the keys to unlocking two creatures that have been sealed. Should they be released from their prison, catastrophe will happen…Journey with Nell, a young, inexperienced knight, as he seeks out answers to his world and within himself.
Black Rock Shooter X VOCALOID #2
Fan Doujinshi Manga [Action]
Currently in production for 2014.
Black Rock Shooter X VOCALOID #1
Fan Doujinshi Manga [Action]
After a malfunction sends CRYPTON in a frenzy to capture a ruthless humanoid weapon, BRS must make a costly choice that will ultimately drive her to seek after the voice echoing in her mind. Even if it means defying the earnest wishes of her creator…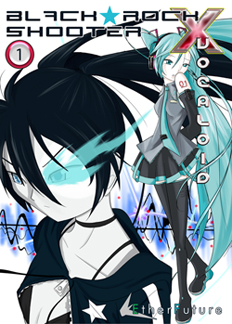 Issue #1 debuted at MangaNEXT 2012. The artwork and story concept were both well received by attendees of all ages. BRSXVOC #1 can be direct-purchased from us in anime con Artist Alleys. For more details, please visit our Milestone page.
FLASH FLAIR
One-Shot Fan/Pokemon B/W Doujinshi Manga
[Shoujo-ai/Yuri/18+]
Pokemon Trainer Hilda takes on Gym Leader Elesa to earn her third Gym Badge. However, as frustrations flare and underlying tension heightens, much more than their emotions are laid bare…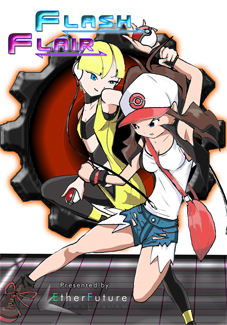 Our first publicly distributed doujinshi short published by DoujinPress, currently out of print. Read our official post here or visit our Facebook page for more information and previews.
TRIAL PHASE
EF's entry for Yen Press's Manga Talent Search event. Completed in early January 2011 in just a month's time, this is EF's first true manga/doujinshi spanning 32 pages. >> More info
Kingdom Hearts // re:VISION
EF's first ever commissioned one-shot doujinshi based off of the game Kingdom Hearts re:coded. Completed in June 2011.
>> More info